-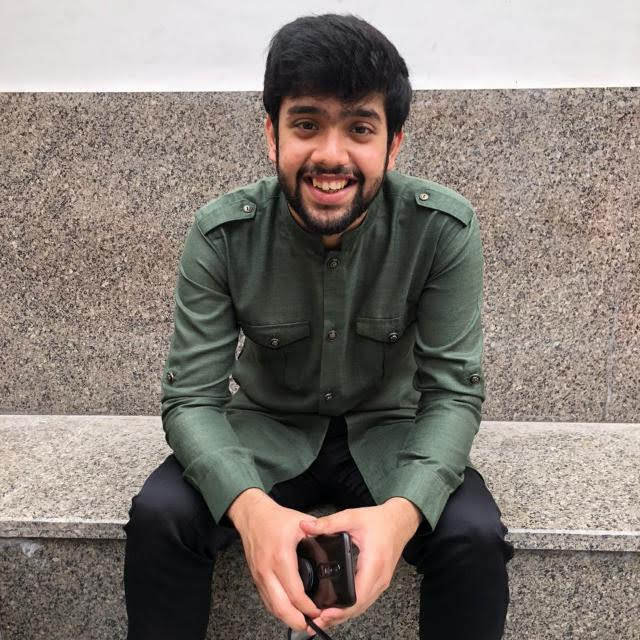 Hi, I'm
Sanuj!
Software Developer
Hey! I'm Sanuj Bhatia. I'm an avid tech enthusiast! Some of the languages I know include C, C++, Python and Swfit! I love to read about gadget, gizmos and everything tech. I'm an avid tech enthusiast and I was also hired by Mi India to write for their 'Tech Section' . I'm also a Video Creator at iGeekzTV. I'm an iOS app developer too! Checkout my app : Timetable: The Classroom Buddy 📱👨‍💻⌚️🎮📸
B.E. Computer Science
Thapar Institute of Engineering and Technology
: August 2018 - (Expected 2022)
BITS Pilani Dubai Campus
: August 2017 - June 2018
Senior Secondary School (CBSE)
Modern Vidya Niketan
: April 2015 - March 2017
Board Percentage : 92% 📚🤓
Secondary School (CBSE)
Modern Vidya Niketan
: April 2013 - March 2015
EEG based Wheelchair (ONGOING)
Group Leader, Software Developer and Documentation
: August 2019 - (Expected July 2020)
EEG is a device which is used to record electrical activity of the brain
Aim of the project is to use these brainwaves and move the wheelchair in desired direction
Current Progress : Collection of Dataset and Interfacing EEG to Arduino
iOS Apps
Graphic Designer and Software Developer
July 2017 - Ongoing
I've one published app on the App Store which you can download and checkout. Check it out!
Worked on a number of other (unpublished) apps. (Weather app, 3-in-1 AR Game, A Personal Diary)
Source code of these will be shared upon request
Robocar Line Follower
Software Developer and Arduino Interfacer
January 2019 - Jul 2019
This project required us to map Arduino with a RoboCar and perform the tasks given by our teachers
Used sensor like IR, Ultrasonic and Zigbee to wirelessly control RoboCar
Database Management Project
Team Manager and Coder
January 2019 - June 2019
This project required us to build a database on the previous season of Indian Premier League
This database contained many functions and triggers.
EOTO Media
Tech Content Creator
: March 2020 - Ongoing
Researched about on going tech trends
Generated a total of 10,000 + views on my articles
OLUHA Group
Senior iOS Developer
: February 2020 - March 2020
Developed CheffyPartner for Oluha Group
Used RESTful API and MVVM approach for the application
Remotely handled payment protocol
Mi India (Mi Community)
Tech Writer
: January 2017 - August 2017
Awarded "Top Writer" for 3 times in 7 months!
Generated a total of 1,00,000 + views on my articles
Tested 3 devices for review
iGeekz
Tech Writer and Video Creator
June 2013 - Jul 2017
I know this isn't professional work but it's worth mentioning 🙈
Started as an idea in 9th class, worked on this for 4 years!😁
Wrote articles on iGeekz.in , generated over 1,000 unique visitors!
Shot videos for our YouTube channel 📹
Languages
Currently learning: Ruby, R and JavaScript